Aberdeen Gymnastics is a registered charity.
We provide gymnastics for hundreds of children every week, offering preschool gymnastics for under 5s and Artistic Gymnastics for boys, girls and adults in addition to providing competitive opportunities via our resident club. Our ethos is about fun, fitness and personal development through sport by being part of a successful team.
We operate two dedicated full time gymnastics facilities in Aberdeen:
The Aberdeen Gymnastics Centre is located west of the city centre on the Lang Stracht and the Silverburn Gymnastics Centre is to be found in Aberdeen's Energy Park in the Bridge of Don.
The Aberdeen Gymnastics Centre, our high performance centre, caters for all levels of gymnasts from pre-schoolers to competitive gymnasts. The Silverburn Gymnastics Centre caters specifically for the development of our recreational gymnasts, who attend for fun, fitness, making friends and learning new skills.
Our highly rated preschool programme, available at both centres, caters for pre-schoolers (toddlers to under 5s) providing classes based on the principals of enhancing the Social, Physical, Linguistic, Intellectual, Creative and Emotional development of our youngest students. Developing a love of learning through play and of sport through gymnastics. Our preschool coaches are all dual preschool and gymnastics qualified instructors. This means that our coaches are preparing our youngest students for graduating to our gymnastics classes. We guarantee all our pre-schoolers a gymnastics place when they are ready to join our main gymnastics programme.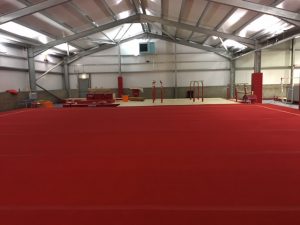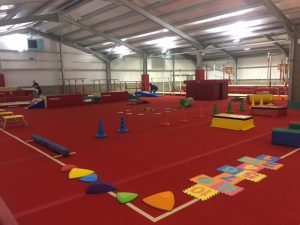 We also provide recreational and competitive gymnastics for boys and girls, catering for grassroots participants attending just for fun, fitness and making new friends, through to performance level gymnasts with a high commitment to the sport, wishing to train some 20 plus hours per week and competing at international events. Competitive gymnasts are provided for at the Aberdeen Gymnastics Centre.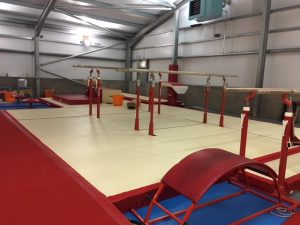 Our enthusiastic and motivated team of coaches and judges is one of the best qualified in the country and we regularly attend and are involved in high level gymnastics events both domestically and internationally throughout the year. We aim to provide our all our members with the best possible opportunities for development and provide training camps throughout the school holidays, both locally and internationally.
We are immensely proud of our team culture and delighted that so many of our former gymnasts remain with us in a coaching or judging capacity.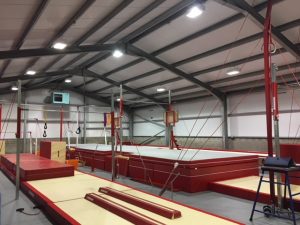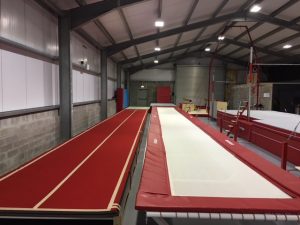 Additionally we offer specialist flexibility, strength and conditioning sessions to other athletes in addition to winter indoor fitness and circuit training sessions to other sports and can provide both in-service training as well as private tuition.
Our own state of the art high performance gymnastics facility, the best in the North of Scotland, is located close to Aberdeen city centre and has excellent transport links.
We believe sport changes lives for the better – our motto is: Fit for Life.
For more information regarding our classes and specialist coaching services, please email info@aberdeengymnasticscentre.org